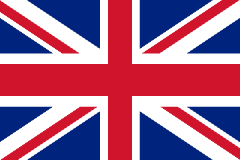 Dear friends bikers,
BikeTrialitalia.it is pleased to introduce you a new type of BikeTrial Competition which will be held Saturday, July 9, 2011 in Sonico (BS) in the contest of weekend dedicated to the European Cup BikeTrial.
Saturday, July 9, in two distinct phases (qualifications and Direct Clash) will in fact played the "International Grand Prix SOFIA EDIL SONICO", with the tested (for the Italian bikers), Direct Clash formula.
Direct Clash is an event in itself, independent by European Cup, but will allow the audience to learn more about European BikeTrial protagonists, and at the same time to allow bikers to compete in highly demanding and spectacular indoor areas. A great starter ahead of the prestigious event of the European Cup on Sunday 10th July.
The whole is framed by inviting context of comparison with international level bikers and why deny it, the prize is absolutely relevant.
This type of BikeTrial Competition is already known by the Italian bikers, is proposed for the first time to European bikers (or non-European), which is absolutely open participation.
For the type of competition, will be admitted only 16 bikers, 12 of whom went into qualifying and, of them will be admitted to Direct Clash of the final four bikers who will challenge 4 international "Guest Stars".
Please read carefully the Regulation posted here, where you'll find all the information relevant to the fulfillment of the competition: the criteria for bikers selection, the performance of the rounds, the prize jackpot.
To partecipate in the DC competition, is not required any entry fee, then what are you waiting to sign up ???
> REGOLAMENTO !!! CLICCA QUI!!! <
> REGISTRATION FORM <
---
---
Cari amici bikers,
BikeTrialitalia.it è lieta di presentarVi una nuova tipologia di gara BikeTrial che verrà disputata sabato 9 luglio 2011 a Sonico (Bs) all' interno del weekend dedicato alla Coppa Europa Biketrial.
Sabato 9 luglio, in due fasi distinte (qualificazioni e Direct Clash) verrà infatti disputato il "Gran Premio Internazionale SOFIA EDIL SONICO", con l' ormai sperimentata, per i bikers italiani,  formula del Direct Clash.
Il Direct Clash è una manifestazione a sé stante, indipendente dalla Coppa Europa, ma che permetterà al pubblico presente di conoscere più a fondo i protagonisti del Biketrial Europeo, e permetterà allo stesso tempo ai bikers di competere su zone indoor impegnative e altamente spettacolari. Un ottimo antipasto in vista del prestigioso appuntamento di Coppa Europa della domenica 10 luglio.
Il tutto è condito dall' invitante contesto del confronto con atleti di livello internazionale e, perché negarlo, dal montepremi assolutamente rilevante.
Questa tipologia di gara è già conosciuta dai bikers italiani, viene proposta per la prima volta anche ai bikers europei (o extraeuropei), ai quali è assolutamente aperta la partecipazione.
Per la tipologia di gara, saranno ammessi solamente 16 bikers, dei quali 12 affronteranno le qualificazioni e, di essi,  saranno ammessi alla fase finale del Direct Clash 4 bikers che sfideranno 4 "Guest Stars" internazionali.
Vi invitiamo a leggere attentamente il regolamento qui pubblicato, dove troverete tutte le informazioni utili allo svolgimento della gara: dal criterio per le selezioni, allo svolgimento dei turni, al montepremi.
Per partecipare alla gara non è richiesta alcuna tassa d' iscrizione, quindi cosa aspettate ad iscrivervi ???