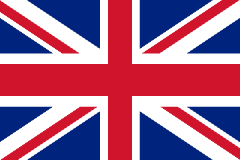 At the end of the Opening Ceremony of the Event, which will take place at the Football fields of Sonico, Saturday, July 9 at 18:30, the food stand will be open to all bikers, carers, Delegates and the Authorities here for a dinner based on local products.
This convivial time, called WELCOME PARTY, will be completely open and free to all EC2011 PASS holders, which will be distributed to act of preliminary controls, Saturday, July 9th from 14.00 to 16.00 (from 2.00PM to 4.00 PM)
It is important that all those wishing to attend the Welcome Party are accompanied by pass in sight!
Al termine della Cerimonia di Apertura della manifestazione, che avverrà presso le strutture del Campo Sportivo di Sonico, sabato  9 luglio dalle ore 18.30, lo stand gastronomico sarà aperto a tutti i bikers, gli accompagnatori, i Delegati e le Autorità presenti per una cena a base di prodotti tipici locali.
Questo momento conviviale, chiamato WELCOME PARTY, sarà aperto e completamente gratuito a tutti i possessori del PASS EC2011, che sarà distribuito all' atto delle operazioni preliminari, sabato 09 luglio dalle ore 14.00 alle ore 16.00.
E' importante che tutti coloro che desiderano partecipare al Welcome Party siano muniti di pass bene in vista!