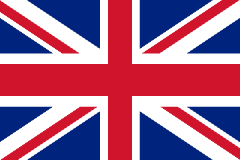 We present you the town where will take place the European Cup BikeTrial competition: Sonico.
Sonico is a nice little town of about 1300 peoples in High Camonica Valley, in the province of Brescia, and
for the first time hosting a BikeTrial event. Like all Italian towns, also Sonico has a history that is lost in the
 antiquities since the first inhabitants of the valley, the prehistoric people of Camuni, began to inhabit the
sunny coast that goes up the mount Aviolo. Over the centuries, have accumulated a lot of historical, artistic,
cultural and religious testimonials that have been bequeathed to the people of Sonico and waiting to be
discovered by visitors on the occasion of the European Cup BikeTrial reach this picturesque
mountain village. All associations of the country are committed to giving their support to the
organization of the competition, from the Sporting Group team that will provide the catering service for
the three-days festival, the City Musical Band, the ProLoco and the Protection Town, which will take care
of car traffic control.
Vi presentiamo la località dove si svolgerà la gara della Coppa Europa BikeTrial: Sonico.
Sonico è un paese di circa 1300 abitanti in Alta ValleCamonica, in provincia di Brescia, e per la prima volta
ospita un evento BikeTrial. Come tutti i borghi italiani ha una storia che si perde nell' antichità fin da quando
i primi abitanti della valle, il popolo preistorico dei Camuni, iniziò ad abitare la costa soleggiata che sale
fino al monte Aviolo. Nei secoli si sono accumulate moltissime testimonianze storiche, artistiche, culturali e
religiose che sono state lasciate in eredità al popolo di Sonico e che aspettano di essere scoperte anche
dai visitatori che in occasione della Coppa Europa BikeTrial raggiungeranno questo caratteristico paese
alpino. Tutte le Associazioni del paese sono impegnate a dare il loro contributo all' organizzazione della
gara, a partire dal Gruppo Sportivo che assicurerà il servizio catering per i tre giorni della
manifestazione, alla Banda Musicale, alla ProLoco e al Gruppo di Protezione Civile che si occuperà del
controllo della viabilità.
Click here to download the Sonico's tourist book
Link to the official website to Sonico's Municipality